Today I began an IndieGoGo campaign to help fund my new feature-length film, Siobhan:
http://www.indiegogo.com/siobhanfilm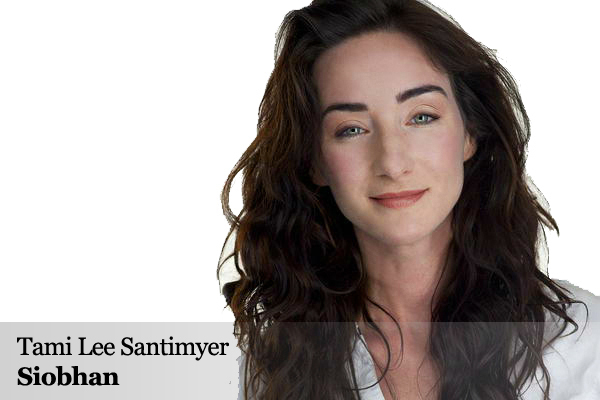 Siobhan is romantic comedy-drama in a similar vein to Woody Allen's classic New York films. It tells the story of a reclusive Deaf woman in her mid-20's (named Siobhan) who lives alone in Park Slope, Brooklyn, and hermits herself from the world, from happiness, and from love. She will be played by renowned Deaf theatre actress Tami Lee Santimyer.
Over the course of the film, Siobhan goes through ups and downs, both comedic and tragic, as her outgoing and troublesome 18-year-old sister Sophie, who is hearing-impaired, tries to bring her out of her shell. Sophie will be played by newcomer Briana Birks, who, like her character, is hearing-impaired.
This film will be completely silent. No music, no ambient sound, nothing. All sign language and spoken dialogue will be subtitled. Deaf and Hearing filmgoers alike will enjoy the same viewing experience.
There has never been a film quite like this. Almost all films with Deaf characters feature sound, even ones with Deaf protagonists. So we are only ever encountering them from the perspective of a Hearing observer. Sound disables Hearing audiences from truly experiencing a Deaf character's perspective. Only through silence can Hearing audiences be immersed in their world.
Another benefit of silence is that it provides Deaf actors the exceptionally rare opportunity of playing Hearing characters. In fact, almost all of the Hearing characters in the film will be played by Deaf talent. To say this is a once-in-a-lifetime opportunity for them is an understatement: this is a once-in-film-history opportunity.
This film, this unique experience, can only be made possible through your kind donation. For over a year and a half, I've been trying to find funding for this film through traditional methods, and though response to the script has been great, it has been very difficult to find investors willing to take a chance on a fully silent film. This is a shame, because for Deaf audiences, all films are 'silent', yet that doesn't stop them from enjoying films. If a story is well-told, and the visuals are compelling, that's what matters most. Film began as, and always will be most of all, a visual medium. Siobhan is a love letter to the power of film in its purest form.
Please take a look at the campaign page, and help make this film possible! And if you cannot afford to donate, you can help by just circulating the link to people you think might dig it. That helps, too.
Thanks for reading, and I hope you enjoy the finished film!